BAABS: Blasting Accessory and Assist Bracket System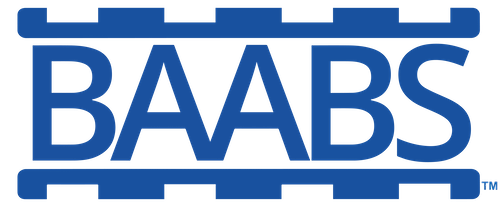 Conventional deadman that are tie-wrapped or clamped onto the blast hose forces the blaster into less than ideal body and arm positions which are strenuous to sustain. This quickly causes operator fatigue resulting in reduced blasting productivity. With this in mind, BAABS (Blasting Accessories and Assist Bracket System) was originally conceptualized to address these widely accepted limitations by directing most of the blast nozzle thrust onto the Thrust Management Brace Assembly which can be placed onto the chest or other parts of the body capable of absorbing this thrust for longer durations. Less muscle and strength demand results in significant reduction of fatigue. Clenched grips, hand cramps, and arm fatigue are drastically reduced due to the more ergonomic benefits, which enable more comfortable control of the blast nozzle.
BAABS will allow blasters with smaller hands and bulky gloves to grip with ease and can be quickly configured for left- or right-hand operations as well as multiple positions to accommodate different blast angles. As a result, smaller body-size blasters can more easily manage larger blast nozzles. The improved overall comfort will enhance blaster safety and increase productivity by promoting more blast nozzle on time per shift.
BAABS comes in two sizes. The short rail system to allow for movement in tighter spaces or the longer base option to accommodate the blaster's arm length.
Sign up for Schmidt E-News. Be the first to hear about new products and more.